Chicago Pest Control Reviews
---
Read our reviews and see what customers have to say about us. Then pick up the phone and call us so we can help solve your pest problem!
West Chicago Pest Control & Extermination
Read Our Pest Control Reviews in West Chicago
Fox Pest Control provides pest control in West Chicago and the surrounding areas. We take pride in providing exceptional customer service, and take to heart the feedback we hear from each and every one of our customers. Below you'll find our reviews, testimonials, and feedback from the home owners and businesses in West Chicago we've serviced. If you need a West Chicago exterminator, contact us today!
Decent service but the regular spraying doesn't work. Will not be renewing this year.
Audrey Chavel
September 27th, 2018
Everything has been good. We have only had it 1 month. I got it mostly because of voles and it is to early to tell.
Jerrold Blitstein
September 8th, 2018
Each time I called with a problem they were very helpful and came out in a day or two to solve my issues. The service techs were very friendly and informative.
Jose And Leslie Aldana
September 6th, 2018
The experience with Fox has been great so far. I had to reach out for a re service due to some wasps that moved to a higher spot on my home after the initial treatment. The second treatment didn't take care of the problem. I am trying to decide if I will reach out for another re treatment or just wait until my quarterly.
Tammy Karg
August 29th, 2018
So far so good.
Tony Abbinanti
June 25th, 2018
Excellent. The tech was thorough and professional and really nice. I have not seen a bug.
Heather Bisceglie
June 20th, 2018
All went as explained.
Viola Graef
June 8th, 2018
Great service and great follow up service
Tom Winkler
June 7th, 2018
Great. Appreciate the great customer service
Justin Schmitz
May 12th, 2018
Tom is very polite and helpful. Thanks
Robert Ferguson
October 31st, 2017
Every thing went very well. I have not seen any kind of bug in my house since the first treatment.
Karen Leifheit
August 30th, 2017
Excellent job on part of Fox Pest Service.
Christopher Wojtowicz
June 10th, 2017
Finally the ants have disappeared from our home - both the initial sales rep and the service person that came to our home were very knowledgeable, courteous, and friendly. Very happy with your service.
George Dawson
May 30th, 2017
did recommend already
Frank Paulette
May 24th, 2017
Great customer service! Technician and trainee very personable and technician very knowledgeable.
Stephanie Hazinski
May 22nd, 2017
It was great. Your guy was very helpful!!
Our Service Area
Arlington Heights

Aurora

Bolingbrook

Crystal Lake

Elgin

Fox Lake

McHenry

Naperville

Schaumburg

Waukegan

Surrounding Areas
Our Guarantee
---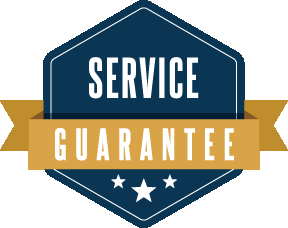 Fox Pest Control guarantees its treatment plan. If for whatever reason you have any new pest problems or other covered pests, we will treat at your convenience and at no additional cost to you.

The barriers we put in place to protect your home and family against pests will naturally break down over time. This is why over the course of the year we will regularly reapply treatments as well as re-inspect for new conditions, avenues and sources of pests to ensure your home is protected. For more details on our treatment schedule read our Home Protection Plan page.

Your home is your largest investment.
Let Fox Pest Control protect it against pests!



COUPON $50 Off
Get COUPON $50 OFF Annual Pest Control Service With This Internet-Only Offer