Chicago Pest Control Reviews
---
Read our reviews and see what customers have to say about us. Then pick up the phone and call us so we can help solve your pest problem!
Streamwood Pest Control & Extermination
Read Our Pest Control Reviews in Streamwood
Fox Pest Control provides pest control in Streamwood and the surrounding areas. We take pride in providing exceptional customer service, and take to heart the feedback we hear from each and every one of our customers. Below you'll find our reviews, testimonials, and feedback from the home owners and businesses in Streamwood we've serviced. If you need a Streamwood exterminator, contact us today!
Jeff is professional and also friendly. He is a pleasure to do business with!
Elizabeth Molburg
October 29th, 2018
All my bugs are gone! Seems to be working great!
David Simpson
August 3rd, 2018
Very friendly and knowledgeable staff
Haris Abdic
June 13th, 2018
My first impression is that they are knowledgeable and professional.Customer focused.
Julie Bussie
June 8th, 2018
Our experience was very good. Everything was handled in a professional and polite manner.
John Mahieu
June 4th, 2018
Still seeing some bugs
Edward Haack
June 1st, 2018
Great customer service! They are on time and reliable.
Andrea Garcia
December 14th, 2017
I liked it Marcus and Nate were real cool.
Nick Panowko
June 21st, 2017
Hailey was fantastic, she ask detailed question about our pest problems and explained to us how she was going to take care of it. When i told her about my grandson she then explained that the product she was using was environmentally friendly and will be safe for him, if all your employees are like hailey I would definitely recommend you.
Floyd Flowers
June 14th, 2017
I switched over from orkin and after 1 visit from you I have seen a decrease in ants inside the house. Your tech was more thorough and did a lot more than the orkin tech. Orkin would be in and out in 15min, your tech was here much longer and did a thorough job inside and out
Kevin Otoole
June 2nd, 2017
All of the associates I met have friendly, polite, and knowledgeable. Very happy so far.
Clark Schoeder
May 27th, 2017
It's been great.
Todd Nuttall
May 22nd, 2017
Nice guy!
Connie Cassiday
May 7th, 2017
Always excellent service. No pests since we started with fox pest control.
Margaret Dawn
April 15th, 2017
Our Service Area
Arlington Heights

Aurora

Bolingbrook

Crystal Lake

Elgin

Fox Lake

McHenry

Naperville

Schaumburg

Waukegan

Surrounding Areas
Our Guarantee
---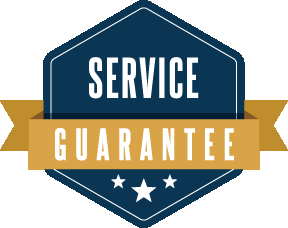 Fox Pest Control guarantees its treatment plan. If for whatever reason you have any new pest problems or other covered pests, we will treat at your convenience and at no additional cost to you.

The barriers we put in place to protect your home and family against pests will naturally break down over time. This is why over the course of the year we will regularly reapply treatments as well as re-inspect for new conditions, avenues and sources of pests to ensure your home is protected. For more details on our treatment schedule read our Home Protection Plan page.

Your home is your largest investment.
Let Fox Pest Control protect it against pests!



COUPON $50 Off
Get COUPON $50 OFF Annual Pest Control Service With This Internet-Only Offer