Chicago Pest Control Reviews
---
Read our reviews and see what customers have to say about us. Then pick up the phone and call us so we can help solve your pest problem!
St. Charles Pest Control & Extermination
Read Our Pest Control Reviews in St. Charles
Fox Pest Control provides pest control in St. Charles and the surrounding areas. We take pride in providing exceptional customer service, and take to heart the feedback we hear from each and every one of our customers. Below you'll find our reviews, testimonials, and feedback from the home owners and businesses in St. Charles we've serviced. If you need a St. Charles exterminator, contact us today!
Good
Gary Gatewood
September 7th, 2018
So far I have not seen very many ants around my house and the ones I have seen are not moving very fast. I still see ants in my yard around my pool not sure if the area was treated.
Henry Addante
July 22nd, 2018
Completely professional. Service was swift and efficient.
Erika Rockwell
June 23rd, 2018
I was pleased with both the route manager and the past control technician. I felt that they were both friendly and professional.
Laura Filiposki
June 21st, 2018
So far excellent
Olivia Szwedo
June 3rd, 2018
Christian was excellent in describing the service. The technician was also very nice and was diligent in spraying and asking questions about what we needed.
Gregory Ford
June 2nd, 2018
I know carpenter bees are tough but my wife is allergic so very important we don't have them. We stoped using last company because they were not helping.The tech is great! Hopefully this last service will help
It's been great!!
John Tinkham
January 26th, 2018
Delighted with you. Only I don't appreciate a auto message. I need to speak to a representative as far as setting appointment.My concerns are satisfactory.
Debrah Cunningham
October 17th, 2017
Thanks for your prompt and courteous service. Look forward to being a customer of yours.Jerry and Jill Weber
Jill Weber
August 16th, 2017
Everyone was pleasant and professional.
Laura Vercruysse
June 14th, 2017
Companies are only as good as there employees. The service rep that come over to service my house for my first treatment was just great. He took the time to explained what he was treating and asked if I had any specific issues or problems. After covering the first treatment he explained future treatments and even explained the billing payment process. I was very satisfied with my experience.
Mark Puppolo
June 14th, 2017
Landon was very knowledgeable and sincere. He made me feel very comfortable with the company. Nathan the one who did the spraying was also very helpful and respectful of the home. I haven't had any sugar ants since you have left. So glad we will be bug free this weekend for my daughters birthday party. Especially the wasp nests are gone and won't pose threat to my children or guests. Thank you.
Tony Bartolotta
May 9th, 2017
Our Service Area
Arlington Heights

Aurora

Bolingbrook

Crystal Lake

Elgin

Fox Lake

McHenry

Naperville

Schaumburg

Waukegan

Surrounding Areas
Our Guarantee
---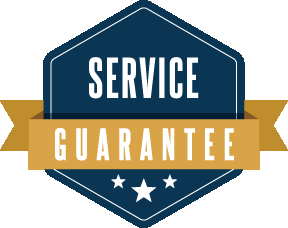 Fox Pest Control guarantees its treatment plan. If for whatever reason you have any new pest problems or other covered pests, we will treat at your convenience and at no additional cost to you.

The barriers we put in place to protect your home and family against pests will naturally break down over time. This is why over the course of the year we will regularly reapply treatments as well as re-inspect for new conditions, avenues and sources of pests to ensure your home is protected. For more details on our treatment schedule read our Home Protection Plan page.

Your home is your largest investment.
Let Fox Pest Control protect it against pests!



COUPON $50 Off
Get COUPON $50 OFF Annual Pest Control Service With This Internet-Only Offer