Chicago Pest Control Reviews
---
Read our reviews and see what customers have to say about us. Then pick up the phone and call us so we can help solve your pest problem!
Schaumburg Pest Control & Extermination
Read Our Pest Control Reviews in Schaumburg
Fox Pest Control provides pest control in Schaumburg and the surrounding areas. We take pride in providing exceptional customer service, and take to heart the feedback we hear from each and every one of our customers. Below you'll find our reviews, testimonials, and feedback from the home owners and businesses in Schaumburg we've serviced. If you need a Schaumburg exterminator, contact us today!
Technicians thorough, supportive and knowledgeable. However, they should have admitted there is no real weapon against those stinkbugs!
Tammie Bob
October 14th, 2018
just signed up
Karen Skelnik
August 11th, 2018
service providers were kind and courteous
Josh Lindstrom
July 13th, 2018
I have been pleased with Fox Pest control
Michael Enzien
June 22nd, 2018
Excellent
Saji Thomas
June 20th, 2018
I am very pleased with the service and the technician who delivered it. Everything was thoroughly explained and I already see that my ants and carpenter bees are gone. I should have done this sooner and I Irecommended your service to a friend who also lives in an old house.
Lynn Brownback
June 14th, 2018
Hands down best service I have ever received - customer service & technicians are friendly and helpful
Jamie Nash
April 13th, 2018
It was quick, easy, and I felt like my concerns were all addressed in a satisfactory manner.
Jessica Holty
September 15th, 2017
Tom was perfect. He was able to be flexible and meet me despite my busy schedule. He quickly diagnosed the problem and explained everything to me. Not only is he knowledgeable but went the extra mile to make sure I was comfortable with the process and chemicals in my house. He is also a calm, lovely, pleasant person which was helpful in a not-fun situation like ants. He exceeded my expectations for sure.
Christina Hill
September 1st, 2017
Tom was excellent. Very professional and knowledgeable.
April Hedlund
July 24th, 2017
Sales person was very nice and did what she said. The person spraying seemed thourough and efficient
Todd Gallien
June 23rd, 2017
So far everything is going well. The technician was very nice, arrived on time and helpful.
Dinice Abell
May 22nd, 2017
Am happy that I decided to have the service done. Both the representative and service agent were professional, explained everything and answered all my questions.
Marilyn Forman
May 20th, 2017
Hard to evaluate the effectiveness of a winter exterior pest application. But I did find a dead mouse and nest under my deck over this past weekend. The mouse drowned in a planter full of rainwater and was not trapped in your rodent trap.Otherwise, your people are courteous, knowledgeable, and pleasant to work with.
Kevin Block
April 5th, 2017
Our Service Area
Arlington Heights

Aurora

Bolingbrook

Crystal Lake

Elgin

Fox Lake

McHenry

Naperville

Schaumburg

Waukegan

Surrounding Areas
Our Guarantee
---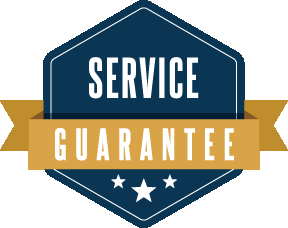 Fox Pest Control guarantees its treatment plan. If for whatever reason you have any new pest problems or other covered pests, we will treat at your convenience and at no additional cost to you.

The barriers we put in place to protect your home and family against pests will naturally break down over time. This is why over the course of the year we will regularly reapply treatments as well as re-inspect for new conditions, avenues and sources of pests to ensure your home is protected. For more details on our treatment schedule read our Home Protection Plan page.

Your home is your largest investment.
Let Fox Pest Control protect it against pests!



COUPON $50 Off
Get COUPON $50 OFF Annual Pest Control Service With This Internet-Only Offer