Chicago Pest Control Reviews
---
Read our reviews and see what customers have to say about us. Then pick up the phone and call us so we can help solve your pest problem!
Palatine Pest Control & Extermination
Read Our Pest Control Reviews in Palatine
Fox Pest Control provides pest control in Palatine and the surrounding areas. We take pride in providing exceptional customer service, and take to heart the feedback we hear from each and every one of our customers. Below you'll find our reviews, testimonials, and feedback from the home owners and businesses in Palatine we've serviced. If you need a Palatine exterminator, contact us today!
Tom was pleasant and professional. I welcome him backHe noticed a slight smell of gas in my basement and encouraged me to report it. He was right about the gas leakService beyond what I expected.
Deb Berg
August 18th, 2018
Very friendly female workers. They explained what they were using and how it would work. Best of all, safe for pets.
Both Nathan's were very informative and after we had the first treatment we noticed a large decrease in wasps and carpenter bees. Nathan #2 was here quite awhile diligently applying the chemicals inside and outside and especially to our large deck area. So far so good! Thanks.
Sue Thieman
May 24th, 2018
TOOK THE TIME TO GO OVER EACH TRAP LOCATION AND EXPLAINED WHAT WAS GOING ON AT EACH LOCATION.
Stephen Flint
May 4th, 2018
It was a very good experience. Jeff explained everything very thoroughly and spent a good amount of time treating our house for bees/wasps. He was very friendly as well.
Kelly Pliska
May 1st, 2018
I felt good ~ everyone is nice and seems knowledgeable, and I appreciate both of those things!
Debra Sparling
November 28th, 2017
After the first visit our problem was 80% gone - thank you for that. Request: appreciate the call the day before the service is scheduled, however, the call came at 11 pm at night and I didn't have a chance to prepare. I'd like the technician to spray both inside and outside, not just outside. Because I didn't have a chance to prep, we weren't there to let the tech in. Moving forward please give the precall at a decent hour so we can prep or reschedule. THANKS!
Jeff Hale
October 19th, 2017
Thorough job!
Tom Blankinship
June 14th, 2017
Both reps from Fox were super helpful and knowledgeable. I appreciate the time they took to explain to me & my kids what was going to happen. Thanks for the awesome service!!
Lupita Kuri
May 25th, 2017
Above expectations - very prompt and great service. Our service tech (I believe Tom) was excellent.
Liane Cornille
May 23rd, 2017
The young man who "sold" me was polite, informative, and articulate. He answered all my questions and concerns professionally. I've seen NO ants since the first treatment. Wonderful!
Linda Healan
May 18th, 2017
Prompt,professional,excellent service technician eliminated my yellow jacket infestation in my yard where I had been stung 22 times. After one treatment all yellow jackets were gone! Recommend this service very highly.
Mary Brock
January 22nd, 2017
Our Service Area
Arlington Heights

Aurora

Bolingbrook

Crystal Lake

Elgin

Fox Lake

McHenry

Naperville

Schaumburg

Waukegan

Surrounding Areas
Our Guarantee
---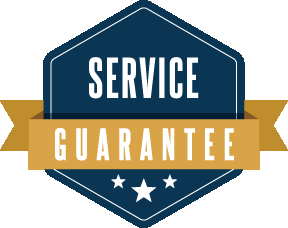 Fox Pest Control guarantees its treatment plan. If for whatever reason you have any new pest problems or other covered pests, we will treat at your convenience and at no additional cost to you.

The barriers we put in place to protect your home and family against pests will naturally break down over time. This is why over the course of the year we will regularly reapply treatments as well as re-inspect for new conditions, avenues and sources of pests to ensure your home is protected. For more details on our treatment schedule read our Home Protection Plan page.

Your home is your largest investment.
Let Fox Pest Control protect it against pests!



COUPON $50 Off
Get COUPON $50 OFF Annual Pest Control Service With This Internet-Only Offer