Chicago Pest Control Reviews
---
Read our reviews and see what customers have to say about us. Then pick up the phone and call us so we can help solve your pest problem!
Medinah Pest Control & Extermination
Read Our Pest Control Reviews in Medinah
Fox Pest Control provides pest control in Medinah and the surrounding areas. We take pride in providing exceptional customer service, and take to heart the feedback we hear from each and every one of our customers. Below you'll find our reviews, testimonials, and feedback from the home owners and businesses in Medinah we've serviced. If you need a Medinah exterminator, contact us today!
The last spraying was just less than one hour before rain. Should have been postponed.
Mike Virgilio
October 29th, 2018
good as usual, had to come back to get the wasp nest and some webs but all good. Thank you
Dawn Koopmann
July 17th, 2018
The experience was good, The technician explained everything and was thorough and he said we might see some pest with in the first day or so because of the spray drawing them out. We have not had any inside the house and very few on the outside most are dying off. Thank you for your service.
Marie Hornbuckle
July 10th, 2018
The customer service was wonderful. The people were so friendly and explained everything. After only one application we already saw a huge difference. We haven't seen bugs in the areas they sprayed and our house has no more box elders inside. It is wonderful.
Cathy Paulsen
May 4th, 2018
Friendly and knowledgeable.
Diane Trembley
November 4th, 2017
He is always great for us dexter, thanks!!!!
Sandie Triplett
September 29th, 2017
So far its been great.
Cathy Sheehan
September 16th, 2017
On time, tech listened to issues, explained actions & program of insects/pest removal/prevention
Martha Hoover
September 8th, 2017
So far, so good.
Keith Anzelmo
June 17th, 2017
I was very happy with your service and glad I switched.
Carol Grapenthien
June 15th, 2017
Parker did an excellent job of presenting your treatment program and you tech did a greatjob of finding out what areas needed to be treated then doing it. She never seemed to bein a hurry, listened to us then did her job
Tom Sharkey
June 14th, 2017
Just dandy. The dude who so.d me the service was great. He answered all of my silly questions I think his name is Keaton and the dude who came to do the service was also great, again, answering all my questions.
Good, technician was friendly, knowledgeable and thorough
William Versgrove
May 25th, 2017
Great customer service. I like the detail in the billing telling me what exactly was sprayed.
Todd Diegel
January 13th, 2017
Our Service Area
Arlington Heights

Aurora

Bolingbrook

Crystal Lake

Elgin

Fox Lake

McHenry

Naperville

Schaumburg

Waukegan

Surrounding Areas
Our Guarantee
---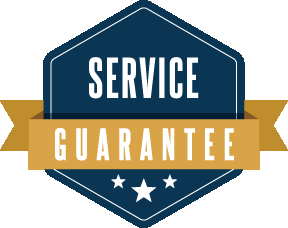 Fox Pest Control guarantees its treatment plan. If for whatever reason you have any new pest problems or other covered pests, we will treat at your convenience and at no additional cost to you.

The barriers we put in place to protect your home and family against pests will naturally break down over time. This is why over the course of the year we will regularly reapply treatments as well as re-inspect for new conditions, avenues and sources of pests to ensure your home is protected. For more details on our treatment schedule read our Home Protection Plan page.

Your home is your largest investment.
Let Fox Pest Control protect it against pests!



COUPON $50 Off
Get COUPON $50 OFF Annual Pest Control Service With This Internet-Only Offer