Chicago Pest Control Reviews
---
Read our reviews and see what customers have to say about us. Then pick up the phone and call us so we can help solve your pest problem!
Itasca Pest Control & Extermination
Read Our Pest Control Reviews in Itasca
Fox Pest Control provides pest control in Itasca and the surrounding areas. We take pride in providing exceptional customer service, and take to heart the feedback we hear from each and every one of our customers. Below you'll find our reviews, testimonials, and feedback from the home owners and businesses in Itasca we've serviced. If you need a Itasca exterminator, contact us today!
Friendly employees who actually listen to you when we inform them of trouble areas.
Lynne Stevens
August 8th, 2018
Good so far.
Josh Jones
July 16th, 2018
Great.
Shannon Jamrozy
June 23rd, 2018
Did a good job.
Bruce Lebo
June 11th, 2018
It was great
Jackie Tamer
June 10th, 2018
Everyone who visited was professional and courteous and seem to have doe a good job.
Marianne Embree
May 30th, 2018
I was very impressed with the professional service preformed in removing an huge beehive from my crawlspace.
Bonnie Zurek
March 27th, 2018
I'm very impressed with your service. From the first phone call Thank you Sheila) to the same-day service (Tom was awesome), everyone was so polite, helpful, professional and committed to excellence.
Cathy Schumacher
July 21st, 2017
Christian and Nathan made the sale and service for me. Both were knowledgable, prepared and professional. When I contacted Cust Service to clarify a sales/billing question, they immediately responded and contacted Christian, who called me back within minutes. My question was answered to my satisfaction during that call. I am definitely noticing the effectiveness of the first treatment and look forward to the 2nd round. I think I like the company's treatment approach but it is too soon to give a full thumbs up. So far, I would be happy to recommend Fox Pest Service to others.
Everybody involved in the whole process was friendly and service was great and fast.
Our Service Area
Arlington Heights

Aurora

Bolingbrook

Crystal Lake

Elgin

Fox Lake

McHenry

Naperville

Schaumburg

Waukegan

Surrounding Areas
Our Guarantee
---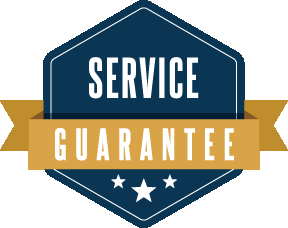 Fox Pest Control guarantees its treatment plan. If for whatever reason you have any new pest problems or other covered pests, we will treat at your convenience and at no additional cost to you.

The barriers we put in place to protect your home and family against pests will naturally break down over time. This is why over the course of the year we will regularly reapply treatments as well as re-inspect for new conditions, avenues and sources of pests to ensure your home is protected. For more details on our treatment schedule read our Home Protection Plan page.

Your home is your largest investment.
Let Fox Pest Control protect it against pests!



COUPON $50 Off
Get COUPON $50 OFF Annual Pest Control Service With This Internet-Only Offer