Chicago Pest Control Reviews
---
Read our reviews and see what customers have to say about us. Then pick up the phone and call us so we can help solve your pest problem!
Glen Ellyn Pest Control & Extermination
Read Our Pest Control Reviews in Glen Ellyn
Fox Pest Control provides pest control in Glen Ellyn and the surrounding areas. We take pride in providing exceptional customer service, and take to heart the feedback we hear from each and every one of our customers. Below you'll find our reviews, testimonials, and feedback from the home owners and businesses in Glen Ellyn we've serviced. If you need a Glen Ellyn exterminator, contact us today!
It was pretty quick and efficient. I appreciate the technician coming back out for a retreat and explaining to me what he found and what he could treat/not prevent.
Cindy Foran
August 22nd, 2018
Hailey was very professional and seemed eager to help eliminate my ant and mice problem. We are waiting for positive results
Ted Anderson
August 10th, 2018
Great! Awesome customer service! Great job explaining services!
Harini Wilkinson
June 22nd, 2018
Great salesman and technitians
Marcia Hamilton
June 13th, 2018
They did a very professional and thorough job.
Amanda Duggal
April 4th, 2018
Great service and good education of what was doing to be done. How it all works along with being mindful of children and pets. We have seen the bugs trying to get out of the house and nothing wanting to come in. Thank you for your help looking forward to keeping you guys around to keep the creepy crawlers out of our house.
Christin Madro
December 7th, 2017
It was very good... Tom explained everything very nicely and made both myself and tenant feel very comfortable that issue will be resolved. I loved his confidence in explaining how he would solve our issue. Others have never given me that 100% guarantee that they are with us until issue is resolved. Thanks! Nice work.
Mike Amato
September 11th, 2017
So far so good.
Richard Alvarado
June 7th, 2017
Staff was friendly
Cheryl Davis
May 12th, 2017
Our Service Area
Arlington Heights

Aurora

Bolingbrook

Crystal Lake

Elgin

Fox Lake

McHenry

Naperville

Schaumburg

Waukegan

Surrounding Areas
Our Guarantee
---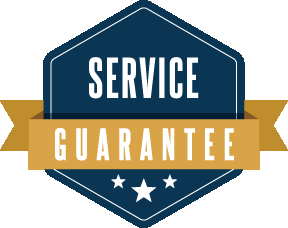 Fox Pest Control guarantees its treatment plan. If for whatever reason you have any new pest problems or other covered pests, we will treat at your convenience and at no additional cost to you.

The barriers we put in place to protect your home and family against pests will naturally break down over time. This is why over the course of the year we will regularly reapply treatments as well as re-inspect for new conditions, avenues and sources of pests to ensure your home is protected. For more details on our treatment schedule read our Home Protection Plan page.

Your home is your largest investment.
Let Fox Pest Control protect it against pests!



COUPON $50 Off
Get COUPON $50 OFF Annual Pest Control Service With This Internet-Only Offer