Chicago Pest Control Reviews
---
Read our reviews and see what customers have to say about us. Then pick up the phone and call us so we can help solve your pest problem!
Elgin Pest Control & Extermination
Read Our Pest Control Reviews in Elgin
Fox Pest Control provides pest control in Elgin and the surrounding areas. We take pride in providing exceptional customer service, and take to heart the feedback we hear from each and every one of our customers. Below you'll find our reviews, testimonials, and feedback from the home owners and businesses in Elgin we've serviced. If you need a Elgin exterminator, contact us today!
both team members were courteous and friendly (salesperson who came to my door and the technician who did the exterior and interior). there has been an almost complete drop off of pests after a few days, which was explained to me. i do think that a look in our crawl space and perhaps a more extensive look by our patio door is needed in the follow up sessions. overall, i am satisfied.
Cedric Arizo
June 22nd, 2018
Experience has been good. professional crew.
Blake Bonyko
June 6th, 2018
Good. Was a bit concerned at first about the wet solution all over on the hardwood but it evaporated and did not leave stain marks.
Prompt efficient service. Pleasant and professional.
Marcia Wilson
April 28th, 2018
Great so far!
Jennifer Hazlett
April 25th, 2018
I only came in contact with the service young man once as I have not been at location for the second and third application. I thought he was very professional and knowledgeable.
Janet Martin
November 6th, 2017
Professional delivery of services
Craig Lowder
October 29th, 2017
Good service.
John Fitzgerald
October 26th, 2017
100% professional!
Tina Christo
October 2nd, 2017
Excellent service. The tech took time to patiently get all the hornets nests and did a thorough job both inside and outside
Jose Philip
August 22nd, 2017
I felt very good, especially my first contact with Nate.. He explained everything in detail, which some of the things I already knew. Then Nathan came out for the appointment, a little early, which was nice and did a complete job. Only good problem I have, is I am finding dead Bugs and Ants! Thank You for stopping by the house and Introducing yourselves and I look forward to seeing you again!
Jim Colegrove
June 19th, 2017
Courteous Representative. No more ants on patio. Good price.
David Schmidt
June 13th, 2017
I am very pleased with the results!
Kathy Feldheim
June 9th, 2017
Friendly representatives - explained the overall process. Was very satisfying experience.
Amit Hingane
May 31st, 2017
Our Service Area
Arlington Heights

Aurora

Bolingbrook

Crystal Lake

Elgin

Fox Lake

McHenry

Naperville

Schaumburg

Waukegan

Surrounding Areas
Our Guarantee
---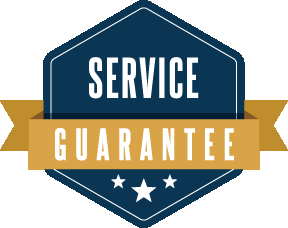 Fox Pest Control guarantees its treatment plan. If for whatever reason you have any new pest problems or other covered pests, we will treat at your convenience and at no additional cost to you.

The barriers we put in place to protect your home and family against pests will naturally break down over time. This is why over the course of the year we will regularly reapply treatments as well as re-inspect for new conditions, avenues and sources of pests to ensure your home is protected. For more details on our treatment schedule read our Home Protection Plan page.

Your home is your largest investment.
Let Fox Pest Control protect it against pests!



COUPON $50 Off
Get COUPON $50 OFF Annual Pest Control Service With This Internet-Only Offer