Chicago Pest Control Reviews
---
Read our reviews and see what customers have to say about us. Then pick up the phone and call us so we can help solve your pest problem!
Batavia Pest Control & Extermination
Read Our Pest Control Reviews in Batavia
Fox Pest Control provides pest control in Batavia and the surrounding areas. We take pride in providing exceptional customer service, and take to heart the feedback we hear from each and every one of our customers. Below you'll find our reviews, testimonials, and feedback from the home owners and businesses in Batavia we've serviced. If you need a Batavia exterminator, contact us today!
Pleasant, knowledgeable and efficient! Thank you
Tim McClaughry
October 8th, 2018
It was simple. Found carpenter ant problem while ripping out old kitchen floor, called and spoke with customer service gal, service tech called us back within the hour. He was at our home with 3 hours taking care of the problem.
Deborah Schneider
September 14th, 2018
Customer service excellent on phones. Technician Tom more than excellent - his recommendations have solved our pest problems - he is very thorough in his inspections - he explains what he has found and what he has done - he is friendly, personable, and professionally courteous.
Thomas and Janet Stuckey
August 27th, 2018
I think they did a good job, we will see if this helps. I still see ants and spiders in the house
Great service !!!!
Agnes Lopez
June 10th, 2018
The service tech was polite, efficient and answered all of our questions. He treated the interior and exterior of our home with knowledge and kindness.
James Burns
June 7th, 2018
I feel that Fox Pest Control goes the extra mile, when it comes to professional and courteous service. All of their technicians represent Fox Pest Control well.
Gary Schinski
January 8th, 2018
Average I guess, 1st time using a pest control company
Demario Butler Sr.
November 16th, 2017
I have nothing to say bad about Fox Pest Control the operators are great they do what they need to do no complaints
Willi Koenemann
October 29th, 2017
First Class!
Louise Fleisher
September 27th, 2017
Excellent. We do not have a mouse problem any more
Michelle Duren
September 9th, 2017
Great first experience and very thorough job.
Jason Dodge
August 8th, 2017
Very friendly and informational. Great experience and highly recommend.
Mike and Lindsay Punches
June 5th, 2017
Our Service Area
Arlington Heights

Aurora

Bolingbrook

Crystal Lake

Elgin

Fox Lake

McHenry

Naperville

Schaumburg

Waukegan

Surrounding Areas
Our Guarantee
---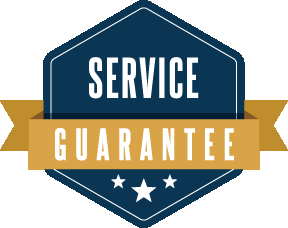 Fox Pest Control guarantees its treatment plan. If for whatever reason you have any new pest problems or other covered pests, we will treat at your convenience and at no additional cost to you.

The barriers we put in place to protect your home and family against pests will naturally break down over time. This is why over the course of the year we will regularly reapply treatments as well as re-inspect for new conditions, avenues and sources of pests to ensure your home is protected. For more details on our treatment schedule read our Home Protection Plan page.

Your home is your largest investment.
Let Fox Pest Control protect it against pests!



COUPON $50 Off
Get COUPON $50 OFF Annual Pest Control Service With This Internet-Only Offer